The summer is known for huge Hollywood Blockbusters. What movies do we have to look forward to this summer? Here are some sure to be fan favorites.
#1 Jurassic World
Chris Pratt stars in this new addition to the Dinosaur vs. Man franchise. The story picks up 10 years after the original Jurassic Park catastrophe, when the live dinosaur theme park is revamped and ready to open to the public. But as we learned from the first installment, rarely do things go as planned. Watch as park staff attempt to restrain the natural ferocity of the terrible lizards. Release date is June 12, 2015.
#2 Terminator: Genisys
Arnold Schwarzenegger is back in this new installment of the Terminator series, as Kyle Reese, Sarah Connor, and the Terminator try to stop the impending Judgement Day. Directed by Alan Taylor, and full of action and dazzling special effects, this movie is poised to deliver a 119 minute heart thumping experience for viewers. Release date is July 1, 2015.
#3 Mr. Holmes
Staring the accomplished Ian McKellen as the aged detective Sherlock Holmes, and directed by Bill Condon, this is sure to be the suspenseful hit of the summer. Mystery abounds and the game is afoot as Sherlock Holmes is troubled by the one case he was unable to solve during his career. Will the detective be able to solve this case as his memories fade and time works against him? Release date is July 17, 2015.
#4 Mission: Impossible – Rogue Nation
Tom Cruise returns as super-agent Ethan Hunt, along with Jeremy Renner as fellow agent William Brandt. Directed by Christopher McQuarrie, this spy thriller is action packed as Ethan and the M.I. team square off with the treacherous Syndicate who is aimed at world domination. This movie promises to deliver fast-paced pulse pounding action from beginning to end. Release date is July 31, 2015.
#5 Crouching Tiger, Hidden Dragon: The Green Legend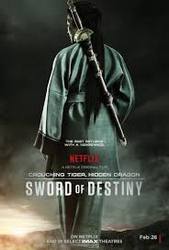 The long awaited sequel to the modern day martial arts classic is finally here. Starring Donnie Yen, of "Ip Man" fame, the story surrounds the fight for a legendary sword sought by forces of good and evil. This movie ushers in the new standard of thrilling martial arts action, with fantastic fight scenes during the many plot twists and turns. Release date is August 28, 2015.
Comments
comments