Memorial Day weekend is almost here! There is no better place to remember our armed forces, relax with family, and celebrate America than in Syracuse!
Here are the top 5 things to do on Memorial Day weekend in Syracuse;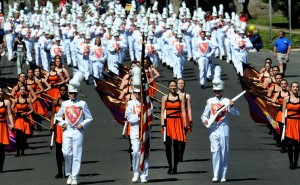 Acclaimed as one of the largest Memorial Day Parades in Upstate NY, the Syracuse Memorial Day parade will feature local veteran groups, schools, universities, and local businesses.
The parade will begin 9am at The Eastwood American Legion Post 1276, 102 Nichols Ave., Syracuse. It will then travel down James Street to Grant Boulevard.
Ceremonies will follow at the monuments in downtown Syracuse.
The Early November has quickly become one of America's favorite new alternative rock bands. They formed in 1999 in New Jersey, and quickly signed with Drive-Thru Records.
As of 2014, they have released two EPs and three full-length albums (2003's The Room's Too Cold), (2006's triple album The Mother, the Mechanic, and the Path) and (2012's In Currents) which debuted at No. 31 on the Billboard 200.
They are currently touring the world and have chosen Syracuse as one of their major tour stops.
For more information or tickets click here.
#3 Memorial Day on The Lake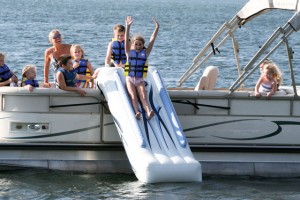 What better way to spend Memorial Day than relaxing on the Lake!
With so many lakes within a short drive of Syracuse, there are are plenty of options for spending some time by the water.
Cookout on a park by the lake, lay on one of the many local beaches, or rent a part boat for a dozen of your friends and family.
Groupon is now offering a 48% off discount for all party boat rentals on for Memorial Day weekend.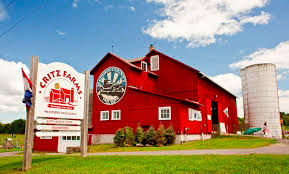 Spring has sprung on Apple trees throughout the Syracuse region and Critz's Farms is putting on their annual festival to celebrate, which includes;
Wagon rides to the orchard
Musical entertainment by the Cadleys
Cow train rides for kids of all ages
Cookout on the grill with summer salads and fruit
Cider, beer, and wine tastings
Visit the playgrounds and the animals
See experienced pilots fly radio controlled model air crafts at our first Fun Fly with Onondaga Model Aircraft Club
Admission to the farm is free – click here for more info.
#5 Celebrate in Style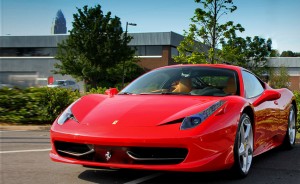 On Memorial Day Weekend in Syracuse, Groupon is also offering tons of discounts on such things as;
New York wine tours, Ferrari rentalshorse-back riding, golf lessons, and painting classes.
They are also featuring half-off specials on boat tours of most of the lakes around Syracuse.
Hope everyone has an incredible Memorial Day weekend in Syracuse!
Please share! 
[facebook][tweet][digg][stumble][Google]
[one_third] [/one_third] [one_third] [/one_third] [one_third_last] [/one_third_last]
Comments
comments