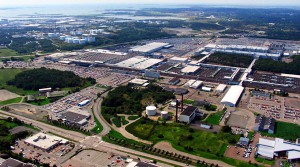 Berkeley County (just north of Charleston) has just applied for a permit to fill in over 200 acres of wetlands in Ridgeville for a massive new automotive factory.
It is currently code-named "Project Soter", if approved and completed by Volvo, it would bring over 4,000 new jobs to the greater Charleston area.
The project is slated to develop more than 900 acres of land. Army engineers said 217 acres of wetlands would be affected by the construction project and the proposed plan is aimed to offset that impact.
Volvo has stated that they plan on finalizing their decision to move to Berkeley County within the next two months.
You can now browse all job openings around Charleston here.
What do you think about the possible new Volvo plant?
Comments
comments