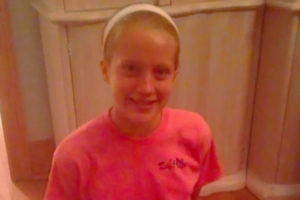 A South Carolina girl is now fighting for her life after contracting a deadly brain-eating amoeba while swimming in South Carolina's Edisto River, just north of Charleston.
11-year-old Hannah Katherine' family has now set up a GoFundMe page to help pay for her medical bills while she's being treated at the Medical University of South Carolina in Charleston.
This week's lab results confirmed that Hannah was exposed to Naegleria fowleri, commonly referred to as brain-eating amoeba, according to the CDC.
The announcement comes about a month another teenager died from the amoeba after contracting it at Charlotte's Whitewater Center.
Naegleria fowleri appears in many warm, freshwater bodies of water during the summer. But infections caused by the amoeba are very rare, since the amoeba has to be forced up the victims nose for an infection to occur. Less than 10 cases have been reported annually in the United States over the last 53 years, according to the Centers for Disease Control. Almost all such cases are fatal.
Initial symptoms of PAM start about five days after infection, including fever, nausea, headache or vomiting. After the start of the symptoms, the disease progresses rapidly and generally causes death within about five days.
The CDC recommends that when swimming in warmer areas where this infection has been known to occur, swimmers:
• Keep their head above water when taking part in warm freshwater-related activities to avoid having any water go up the nose.
• Wear certified nose clips and ear plugs when swimming in warm fresh water.
• Avoid stagnant fresh water during periods of high water temperature and low water levels.
• Avoid digging in, or stirring up, the sediment in warm fresh water areas.
Comments
comments