For decades Charlotte has been known as a banking hub…but our identity is now quickly expanding into the technology sector. Red Ventures, a Charlotte based digital marketing company was just valued at $1 billion. Tech startups are being formed and funded almost weekly here in the Queen city (Charlotte-based Socialtopias just raised $4.2 million), and now Time Magazine has ranked two local Charlotteans among the top 30 most influential people on the internet – making Charlotte the second most influential city on the internet.
Based on their social media networks and blog article followings, Charlotte locals Nash Grier and Vani Hari, have just been ranked along side Barack Obama, Taylor Swift, Justin Bieber, Beyoncé, and Jimmy Fallon on Time Magazine's '30 Most Influential People on the Internet'.
17-year-old Nash Grier now is the #1 most followed person on Vine with 11 million followers. He has also amassed millions of followers and subscribers on his Facebook, Twitter, and Youtube profiles. Grier has truly become a generational celebrity, complete with a movie contract, appearances on Good Morning America, and major endorsement deals with Sonic and Virgin Mobile.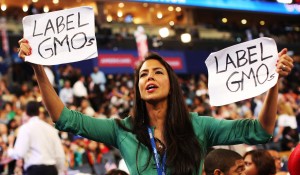 Vani Hari now leads an army of nutritionists, chefs, and foodies who stay glued to her blog, Food Babe, to see which "unsafe" ingredients they should protest next. Last year she demanded that Subway stop using azodicarbonamide, a dough conditioner she branded the "yoga mat" ingredient. Within a day, her petition had 50,000 signatures; shortly thereafter, the sandwich chain jettisoned the compound. Her blog reached a record 54 million visitors last year, and she just released her first book, The Food Babe Way.
The once small city of Charlotte is now becoming an international leader in technology and social media influence.
Please share if you love our city; 
[facebook][tweet][digg][stumble][Google]
[one_third]


[/one_third] [one_third]


[/one_third] [one_third_last]


[/one_third_last]
Comments
comments