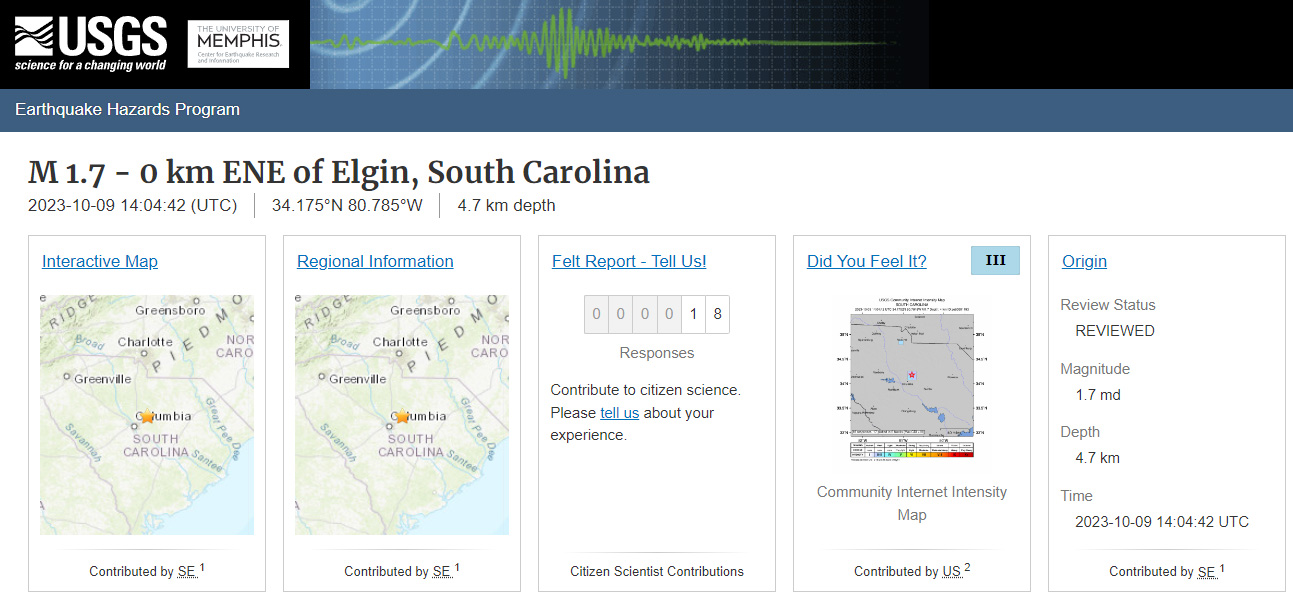 Yesterday at 10:04, another earthquake struck the small town of Elgin, SC, located between Charleston and Columbia, bringing the total to 65 quakes around the small town in the past year alone.
According to the USGS, the quake had a magnitude of 1.7 and a depth of 4.7 km.
The earthquakes around Elgin have been increasing in number and magnitude since they first started in late 2021, with the largest being a magnitude 3.6, which knocked out the power for hundreds in the area.
Earthquakes have been increasing in frequency around the Charleston region over the past few years. Last year, we experienced the largest earthquake in over 100 years when a 5.1 magnitude quake hit Sparta, NC, and since then, dozens of aftershocks have continued to rattle our state.
According to USGS.gov, "Moderately damaging earthquakes strike the inland Carolinas every few decades, and smaller earthquakes are felt about once each year or two."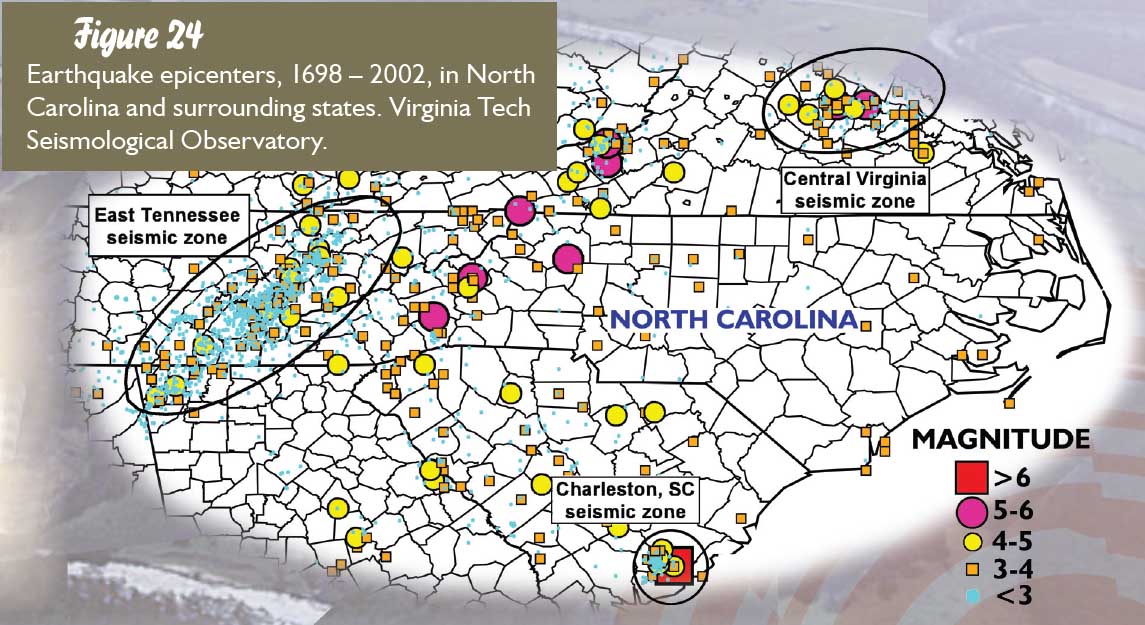 To prepare for possible large earthquakes in the future, Charleston will even be hosting a "Great Shakeout" next week.
HEADS UP:
The 2023 "Great ShakeOut" will occur on October 19 10:19 AM EDT. Join more than a million people across the Southeast U.S. on that day to practice earthquake safety.

Registration is an important part of this event!
Register at: https://t.co/RgLOYXCU16#scwx #gawx pic.twitter.com/9oh25VqtSn

— NWS Charleston, SC (@NWSCharlestonSC) October 10, 2023
Comments
comments