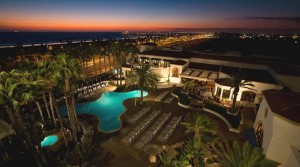 Long Beach's Annual Free Haunted Maze: Venture through the over 2,500-square-foot haunted maze made of recycled materials. starting at 7 p.m. Oct. 30-31. Located at the intersection of Stearns and Palo Verde in Long Beach. www.vimeo.com/107958056

Seventh Annual Long Beach Zombie Walk: The three-night event features walk through Shoreline Village, classic zombie movies, contests, music, food, and more. 5-11 p.m. Oct. 24, noon-11 p.m. Oct. 25 (Walk through Shoreline Village), noon-10 p.m. Oct. 26. Rainbow Lagoon, E. Shoreline Drive, Long Beach. www.zombiewalklb.com
Howl'oween Pet Parade: Dress up kids and pets for the parade and they have the chance to win prizes during the costume contest. There will also be a pet adoption fair, 2:30 p.m. Oct. 26. Marina Vista Park, 5355 E. Eliot St., Long Beach. www.JustinRudd.com. Halloween Spooktacular: Come trick or treating as well as enjoy games. 6-8 p.m. Oct. 31. California Heights United Methodist Church, 3759 Orange Ave., Long Beach. 562-5959-1996, www.calheigthsumc.org

Treasures 'N' Treats: Cornerstone Church will be having a Halloween event with candy, games, a gospel message, inflatable fun, prizes and more. 5:30 to 8 p.m. Oct. 31 at 1000 N. Studebaker Road, Long Beach. Admission is free and there will be a hot dog dinner available for $3. 562-296-6487.
Queen Mary's Dark Harbor: Suspenseful Halloween attractions. 7 p.m.-midnight Oct. 23-26, Oct. 29-Nov. 2. 1126 Queens Highway, Long Beach. $34-$86, some events extra. 562-435-3511,www.queenmary.com/events/dark-harbor
Halloween Bash: Join Tantalum for a costume contest, drinks specials and live entertainment. 9 p.m. Oct. 31. 6272 E. Pacific Coast Highway, Long beach. 562-431-1414.www.tantalumrestaurant.com/events/
19th Annual Historical Cemetery Tour: The Historical Society of Long Beach invites the public to go back in time to learn about the history of Long Beach and those residing in the cemeteries. Guided tours leave at the top of the hour starting from 9 a.m. to noon Oct. 25. 1095 Willow St., Long Beach. Snacks and drinks are available for purchase. 562-424-2220,www.hslb.org
Long Beach Harvest Festival: Join in for food trucks, free games and prizes, petting zoo with ponies to ride, costume contest with cash prizes, booths, laser tag ($2 gun rental) and live music featuring Imisi, Authentic Made, and Fros'T. 6-9 p.m. Oct. 31. Desert Reign Church, 11610 Lakewood Blvd., Downey.
Happy Haunting: Trick-or-treat through a spooky lighthouse, crafts, games, snacks for ages 5-12. Point Fermin Lighthouse, 807 W. Paseo del Mar, San Pedro. 1-4 p.m. Oct. 25. Admission is free. 310-241-0684.
Sea Scare: Cabrillo Marine Aquarium takes on a new look as it is transformed into an underwater world of chills, thrills and gills at the ninth annual event. Come in costume and join in the masquerade of ghouls and goblins, trick-or-treat throughout the aquarium, enjoy spooky entertainment and participate in a costume contest for prizes. Admission is $5 for adults and $1 for children pre-sale and $7/$3 the day of the event. 3720 Stephen White Drive, San Pedro. 6-9 p.m. Oct. 25. 310-548-7562.cmaseascare.eventbrite.com
Long Beach cavenger hunt: Scary stories, art workshops, costume contest and more for ages 0-12. Angels Gate Cultural Center, 3601 S. Gaffey St., San Pedro. 3:30-8 p.m. Oct. 30. Fees vary.
Costume contests: Games, arts and crafts and candy for all ages. Cabrillo Beach Bath House, 3800 Stephen White Drive, San Pedro; Peck Park Recreation Center, 560 N. Western Ave., San Pedro. 4-7 p.m. Oct. 31. Admission is free. 310-548-7554 or 323-548-7580.
Frightfest at Six Flags Magic Mountain: Haunted mazes, roaming clowns and ghouls, scare zones and roller coasters with lights out, today-Sunday, Oct. 31 and Nov. 1. No costumes. Tickets $44.99-$54.99 online; $66.99; add $15 for mazes. Check website for varying hours. 26101 Magic Mountain Parkway, Valencia. 661-255-4100. frightfest.sixflags.com/magicmountain
[facebook][tweet][digg][stumble][Google]
[one_third] [/one_third] [one_third] [/one_third] [one_third_last] [/one_third_last]
Comments
comments