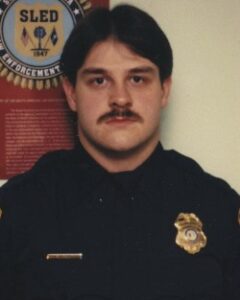 A new Charleston-area road is about to be named in honor of the late Officer Vaughn Ed Kee.
On December 25, 1985, Officer Vaughn Ed Kee was fatally struck by an intoxicated driver at approximately 2 a.m. on Coleman Blvd while he was conducting a traffic stop on another impaired driver.
In memory of Officer Kee, two landmarks have been established: one at 1233 Ben Sawyer Blvd near the accident site and a monument at Mount Pleasant Waterfront Park.
A third memorial is set to be inaugurated on Wednesday. Authorities will conduct a groundbreaking ceremony for a new road extension from US 17 to Billy Swails Blvd and Rifle Range Rd. Before its public opening, Officer Kee's family will be the inaugural users of this new road.
The official opening is scheduled for 10 a.m. Wednesday at the intersection of Vaughn Ed Kee Parkway and North Highway 17.
Comments
comments